Monday brues everyone???
Are you having Monday brues today???Wana have something brue??? ;P
My China engineer just kambek from Sabah yesterday and i requested he took some nice,peaceful and clearwater scenery before he left last Thursday and he did it...
Introducing our photographer first lar of coz as so much effort he used to took those nice picture...
Name :Zhang xin
From :Wuxi,China
Camera :DSLR- OLYMPUS EE500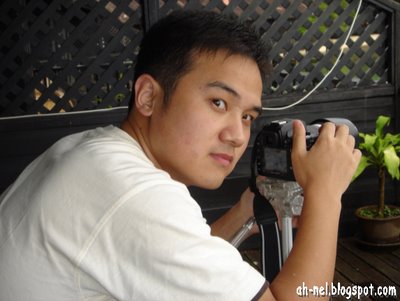 shall i begin now or later??? orite lets start...
see how clear the water...
can i follow you swim???can i can i????
another far view of it... ;)
so colourful...
now everyone...imagine you swim with them...
following in a row...
so much of them... ;)
i think i want jump into oledi...
its seem like fake huh???i ask him also that did he photoshop this photo and he say no...he say the water too clear thats why... ;)
hi everyone...my name is skinny...
ok...now its time to say goodbye... ;)
so did i get you all out from Monday brues into the sea brue???
Do you want sumore relaxing picture to clear your mind from stressed???
Do you??
Do you want sumore???
I still got sumore relaxing picture...If my next post i post again some nice picture would you all be bored of it???
p/s:to that maderfarker who hit and run last nite at jln Song watch out the road as now its raining...puhlumaklaucibai...havent 1 month after respray nia...sial...